GISS Temperature Data
The following are from a selection of stations in the GISS database that have long-term data:
Urban: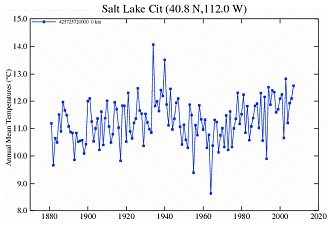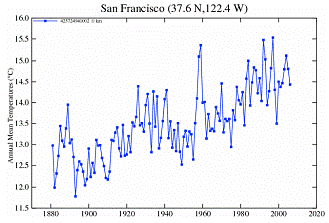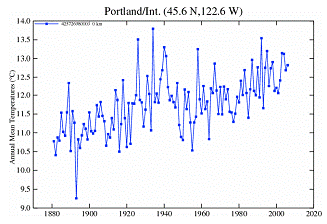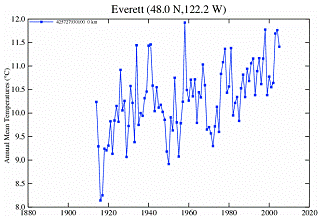 Everett is shown rather than Seattle since Seattle does not have a station with long-term data from before 1930 to the present. The urban stations are obviously influencing the averages shown previously.
The rural stations show quite a different trend from the urban stations.
Rural: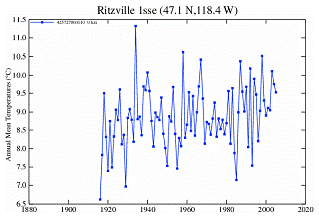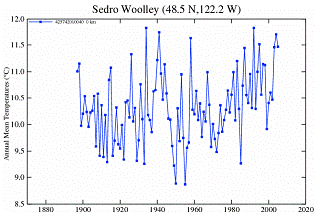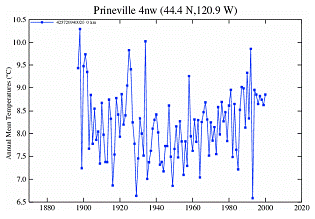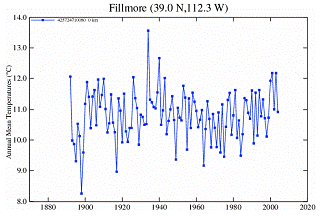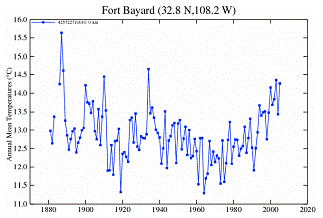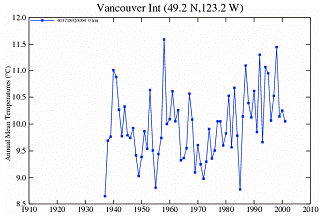 The following provides a comparison of four southwest cities, each with a nearby rural station.
Las Vegas, NV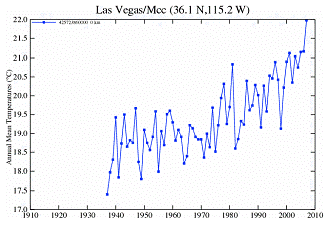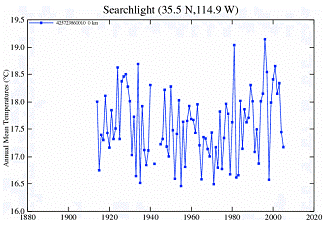 Phoenix, AZ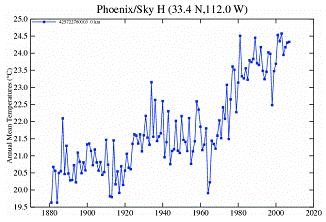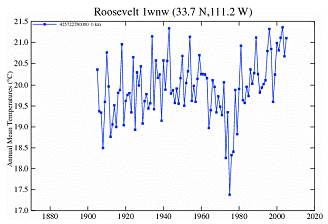 Tucson, AZ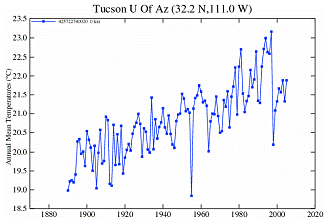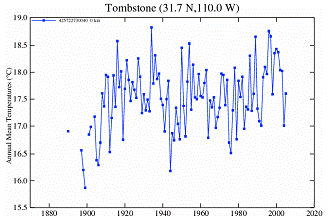 Los Angeles, CA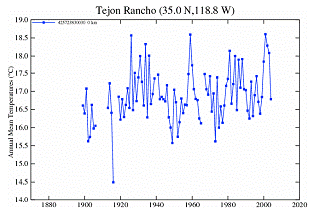 The following figures show San Diego temperature trend (from NOAA database) combined with La Jolla CO2 data (from CDIAC) for 1968 to 2006.