Northeast US Region
Northeast data are available from the NOAA / NCDC website – the following figures are from there [http://www.ncdc.noaa.gov/oa/climate/research/cag3/nt.html]
UCS: "spring is arriving earlier". Spring arrives in March in the Northeast. The warmest and coldest Marches were more than 50 years ago – perhaps the climate is stabilizing.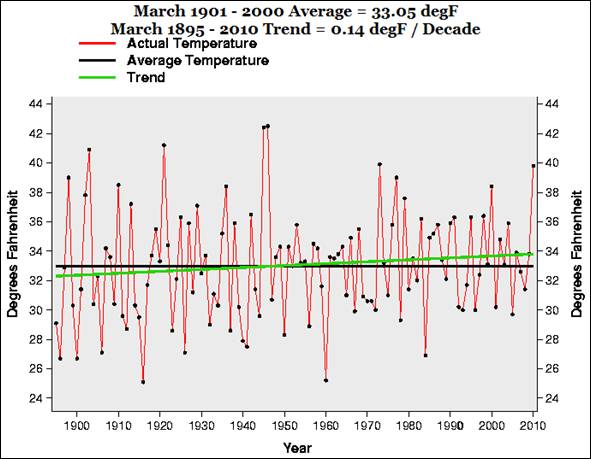 UCS: "summers are growing hotter". The hottest month is July – shown in the following figure. No significant long-term trend. Warmest July: 1955. Coldest July: 2000.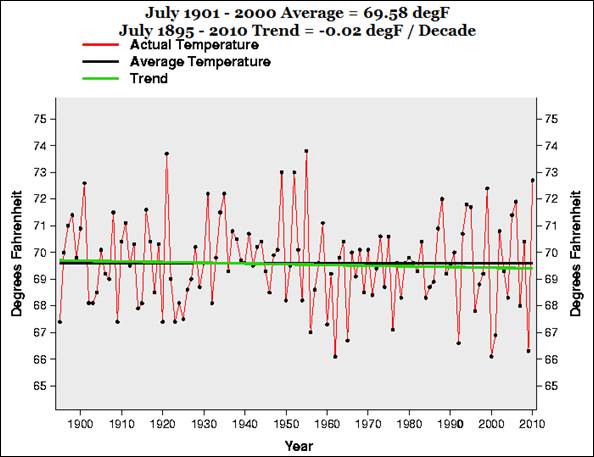 But they said "summer". Again, no significant long-term trend. Warmest summer: 1949.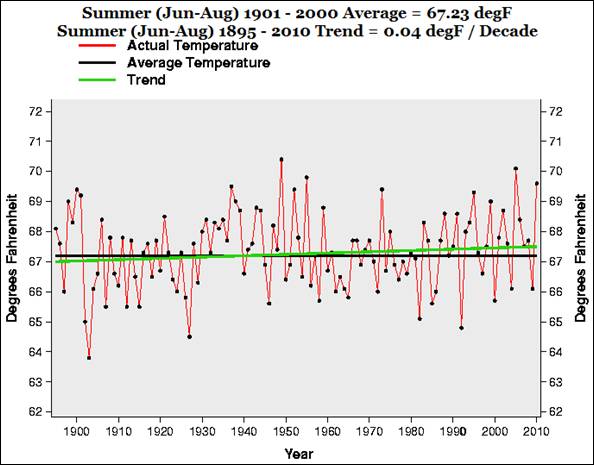 UCS: "winters are becoming warmer and less snowy". January is the coldest month – no significant long-term trend. Warmest January: 1932.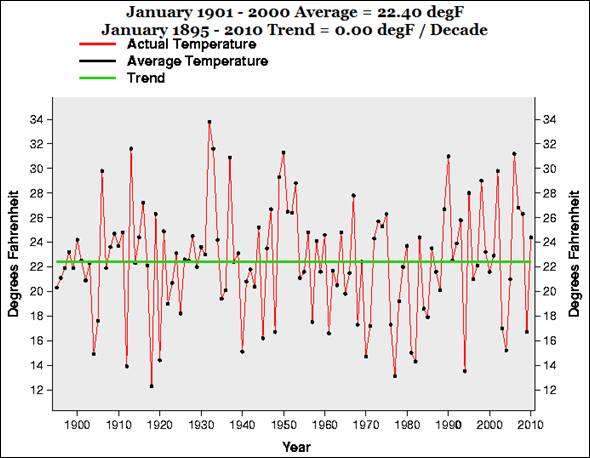 Winters have warmed slightly due to some very cold winters in the early 1900s. Warmest winter: 2002, second warmest: 1932.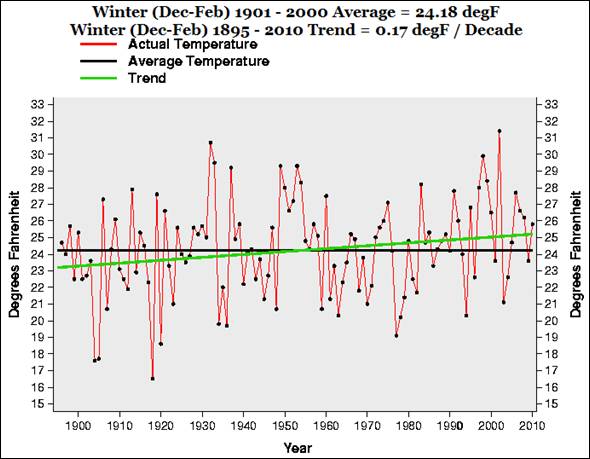 But there is no significant winter warming over the last 80 years.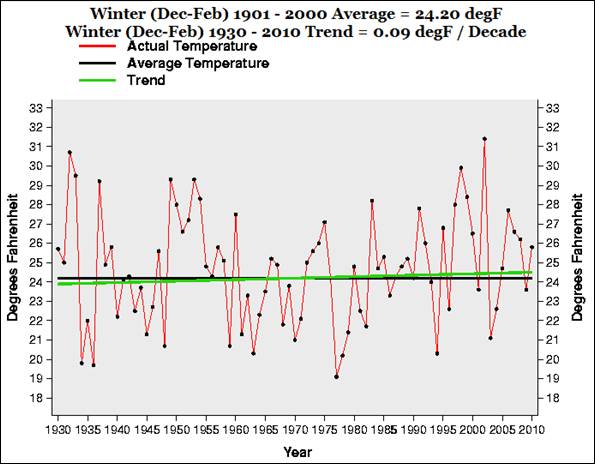 As for snow cover: "snow cover duration is variable in both space and time. The duration of a snow cover of 2·5 cm or greater varies from greater than 100 days in northern New England to less than 20 days across areas of Delaware, Maryland and West Virginia. Temporally, snow cover duration for the region as a whole was very short from the late 1940s through to the mid-1950s. From the late 1950s to the end of the period snow cover duration has varied around a consistent mean value. No long-term trends in snow cover duration are apparent in the record for the northeast USA." [http://onlinelibrary.wiley.com/doi/10.1002/(SICI)1097-0088(19971130)17:14%3C1535::AID-JOC215%3E3.0.CO;2-7/abstract]
Another study found that areas with low total snowfall have been receiving less, while areas that receive significant snow have no long-term trend. [http://journals.ametsoc.org/doi/pdf/10.1175/JTECH2017.1] The following figures are from that study showing mean annual snowfall anomaly for locations with 5 inches (left) and 40 inches (right).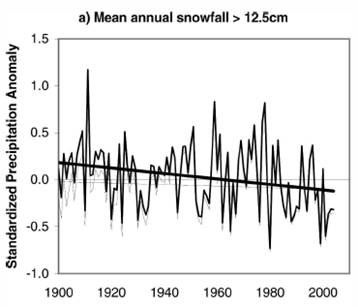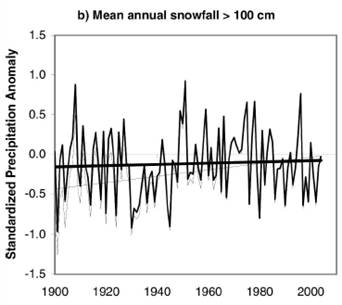 Beware of short-term data sets. Climate change follows an approximately 60-year cycle. Various studies show decreasing snow cover over the last 40 years. For example, the figure below-left shows change in snow cover days for the 1965 – 2005 period [http://www.cleanair-coolplanet.org/information/pdf/winterindicators_09.pdf]. The figure below right indicates the 1965-2005 trend on the figure from above-right.